References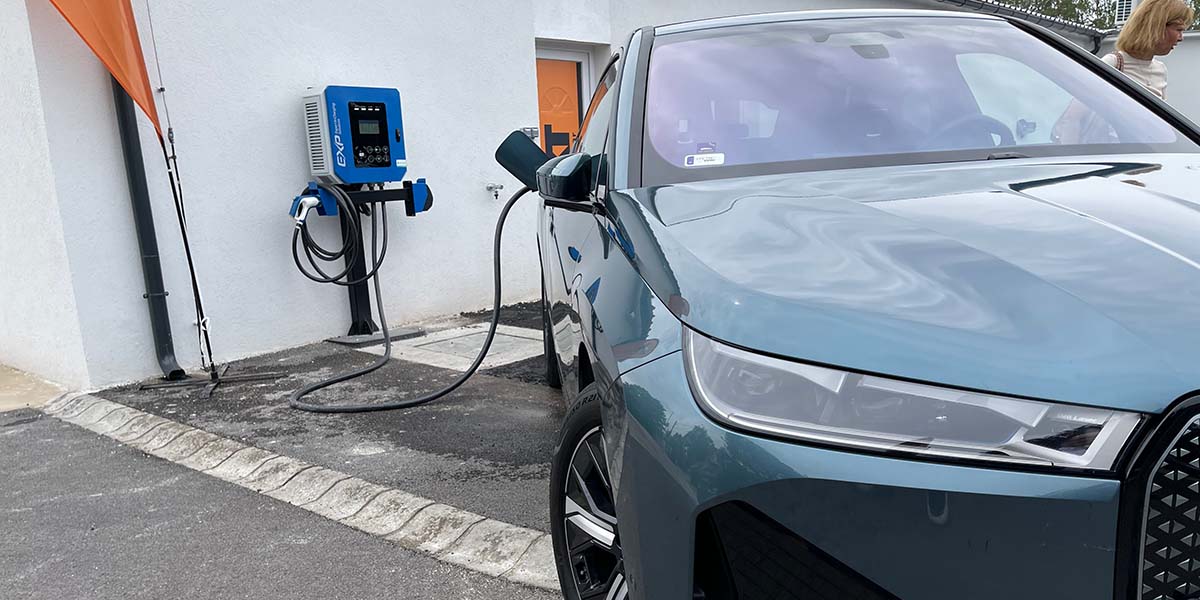 At the new SIXT facility in Vecsés, a 50 kW Solar PV system and 13 EV charging points were installed, and the system is ready to be connected to a battery energy storage.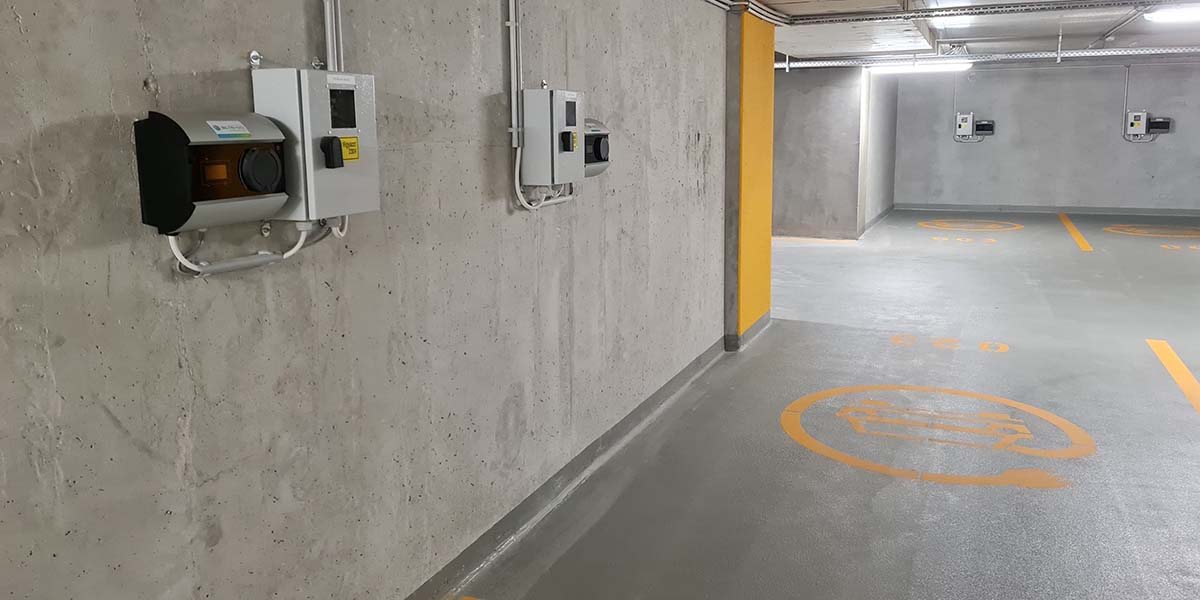 Kassák Passage
Budapest, XIII.
We installed 64 EV chargers (without expanding the electrical capacities) in the LIVING Kassák Passage condominium.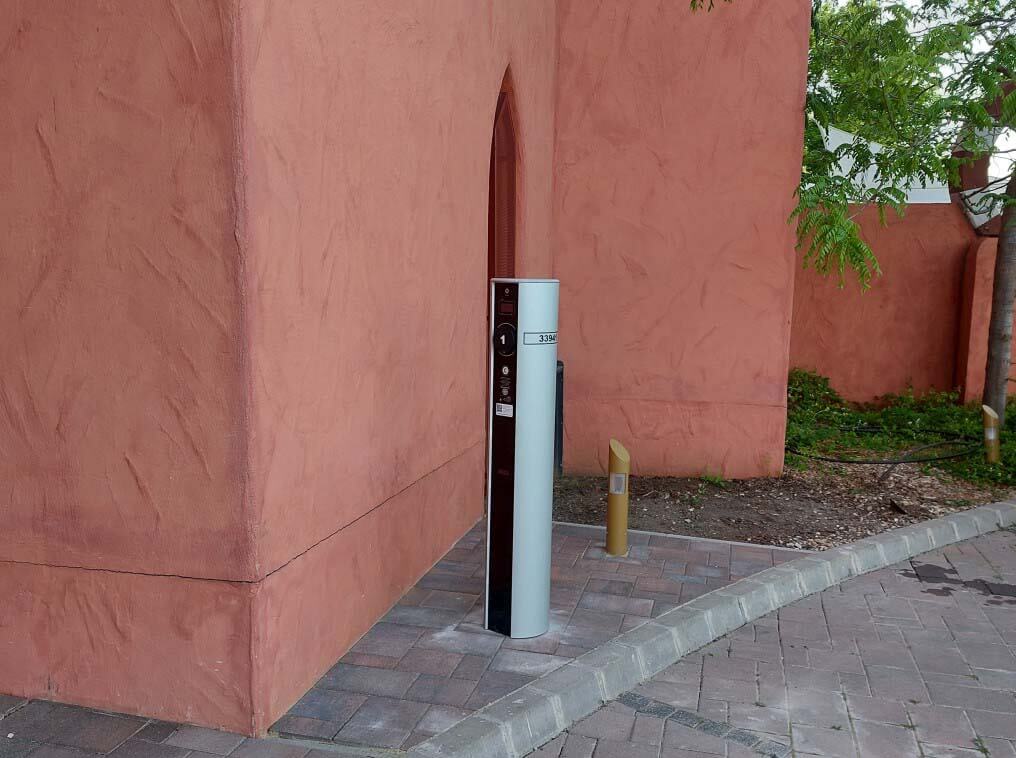 Fabolous Shiraz Hotel
Egerszalók
It is an honor that while the Fabolous Shiraz Hotel provides extraordinary relaxation for guests, we can provide recharging for vehicles.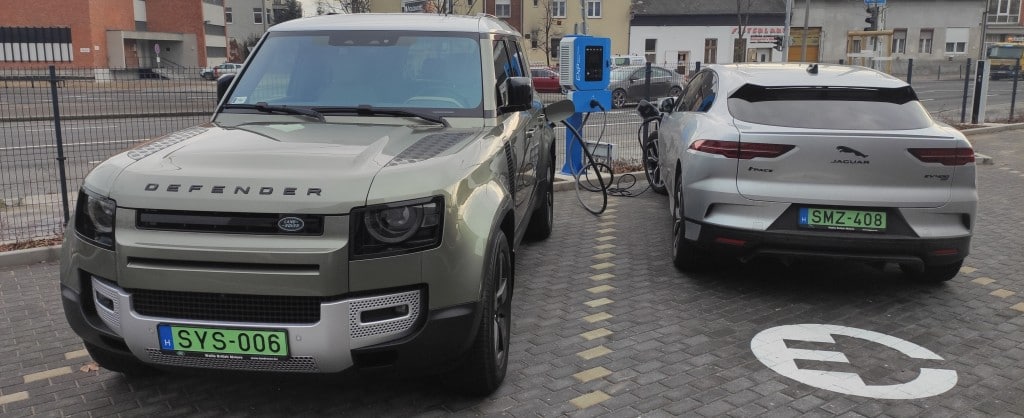 Jaguar-Land Rover car dealership
Budapest
We have installed 7 electric e-car chargers to the new Jaguar and Land Rover car dealership and service center, which opened in January. We ensure the operation of 3 DC and 4 AC chargers with effective electricity-use energy management system.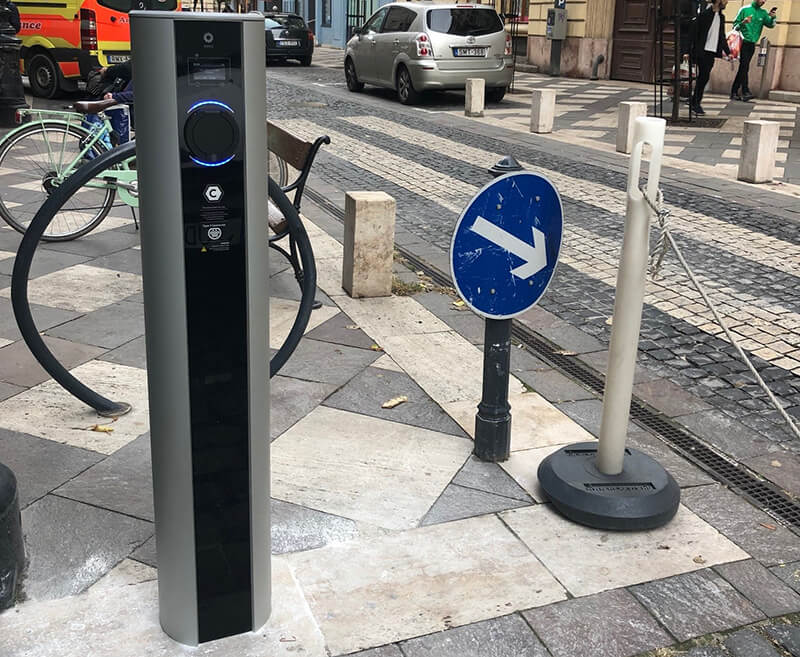 Belváros-Lipótvárosi Healthcare Service
Budapest, 5th dist.
We have installed a 22 kW charging station in the 5th district of Budapest that perfectly fits into its environment.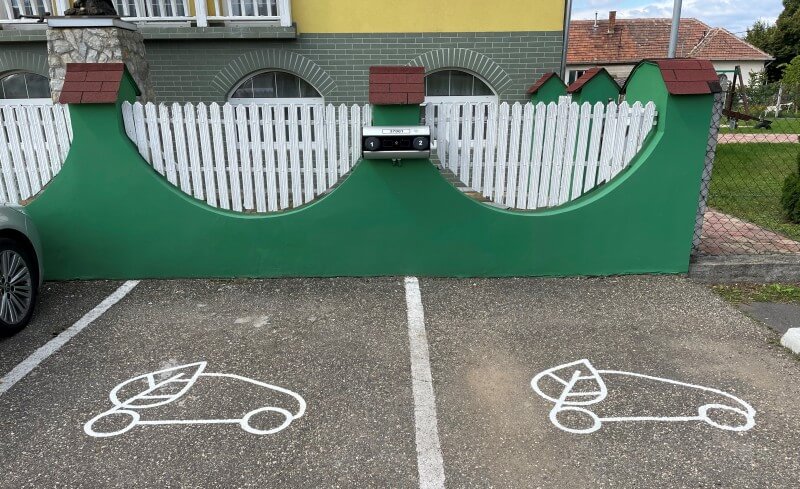 HBH Bajor Sörház
Kazincbarcika
The restaurant owner provides a public charging station for clients. We have installed and operate the charging equipment, with the charging fees paid by the guests through our app and billed to the owner.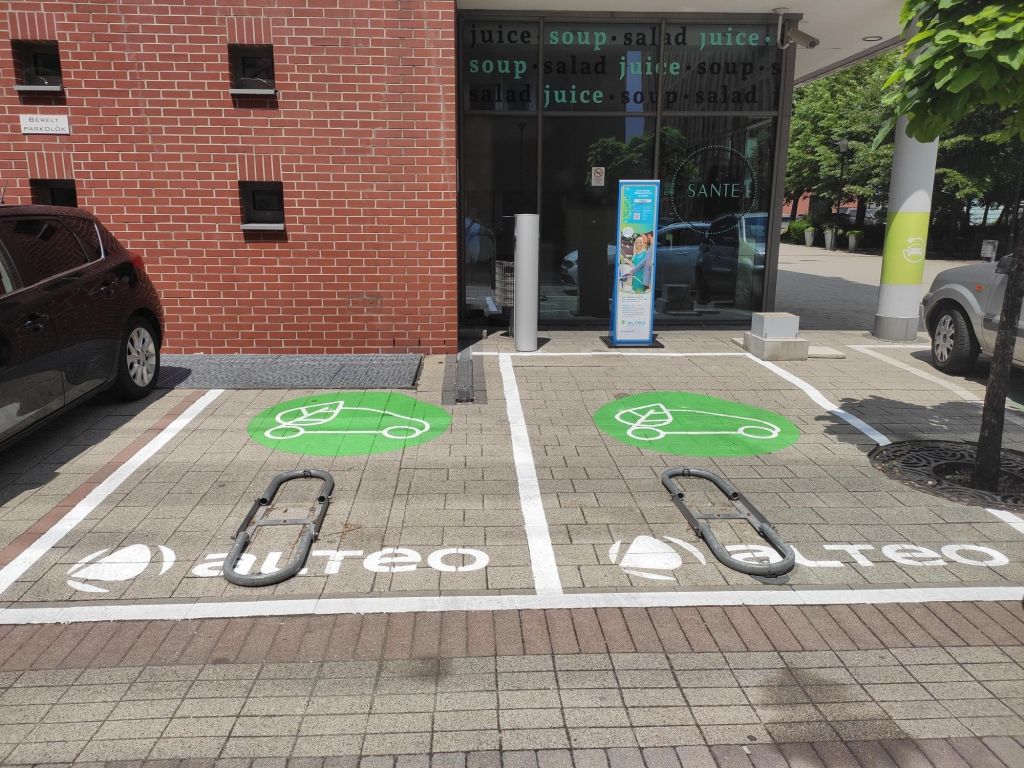 We delivered our new charging column next to the entrance of Building I, which is mainly used by Infopark employees and visitors. The two charging points have 22-22kW available.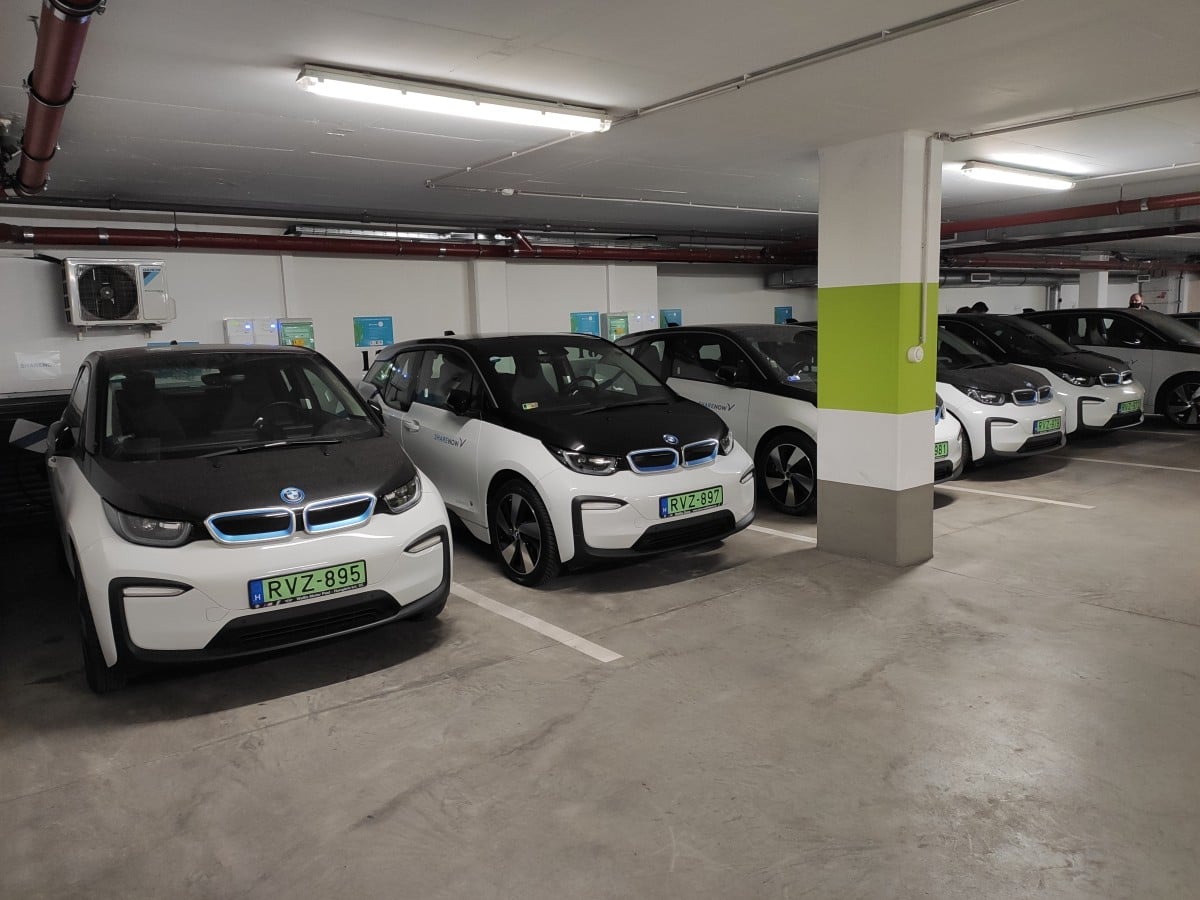 GLOBE3 Office Building
Budapest, 3rd dist.
We have built and operate 11 charging points for office building tenants and the vehicles of Wallis Autómegosztó Kft. This is also where we first introduced the dynamic load management function, which automatically ensures that the electricity consumed by the office building is aligned with charging.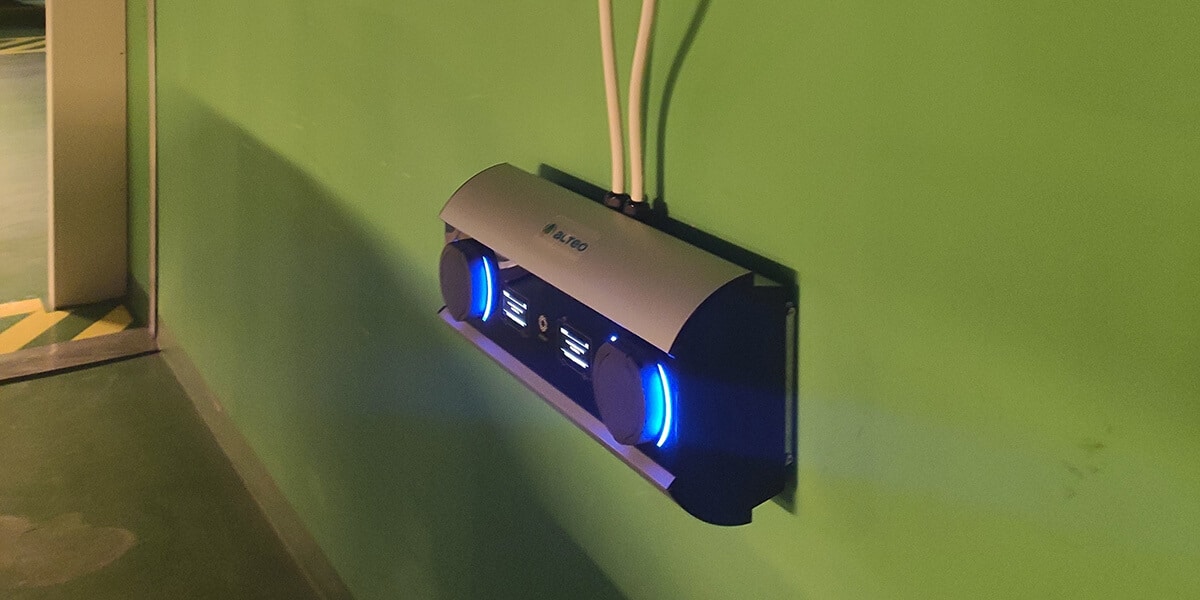 Wing Máriássy utca Office Building
Budapest, 9th dist.
The dual charger installed for staff can be used with a dedicated RFID tag.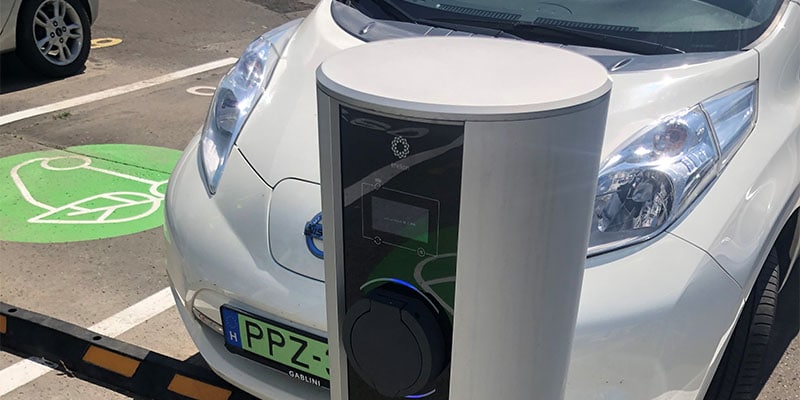 Hungária Office Park
Budapest, 14th dist.
We provide concurrent charging services for tenants and guests of the office building at 4 charging points.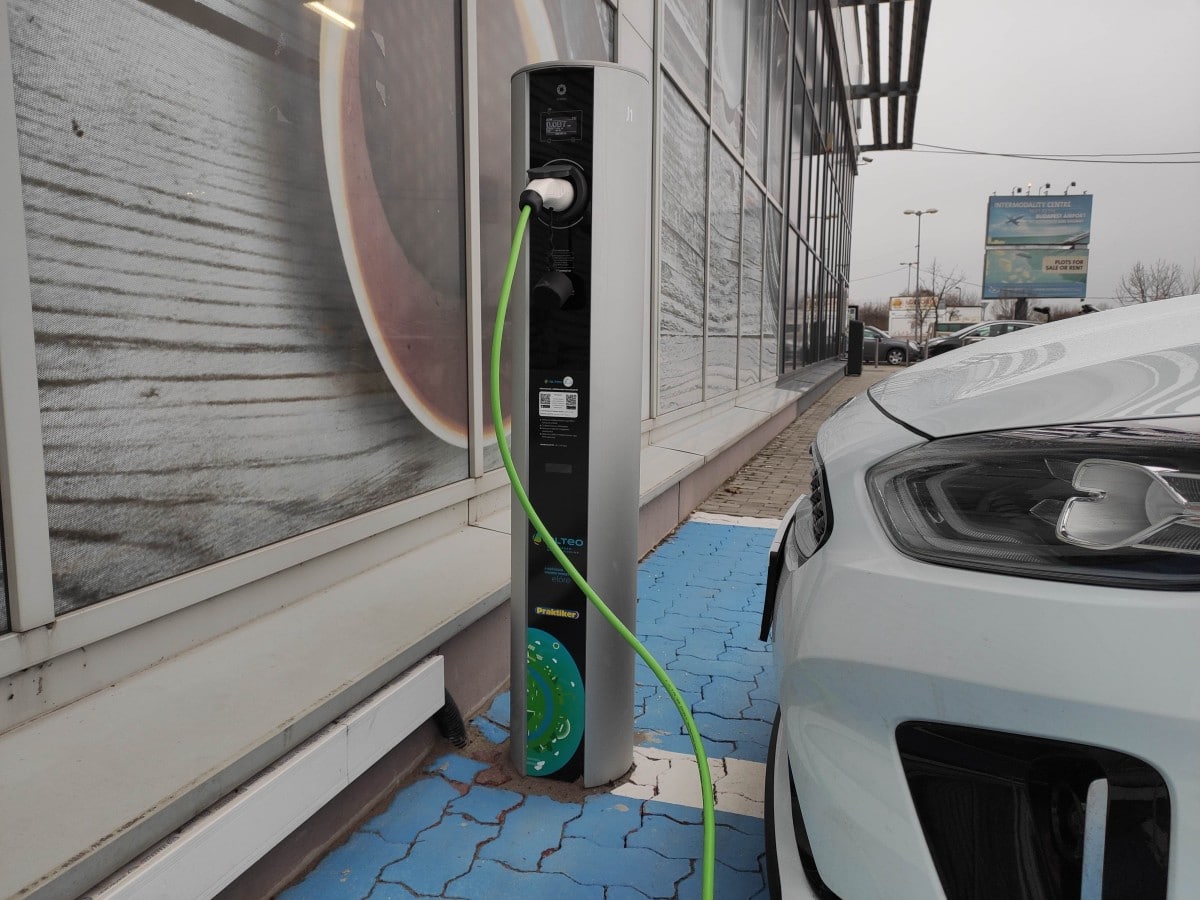 A total of 4 charging points, with 22kW per connection, are available for customers. The chargers can be used with a mobile phone app, that can be easily downloaded for both Android and Apple phones.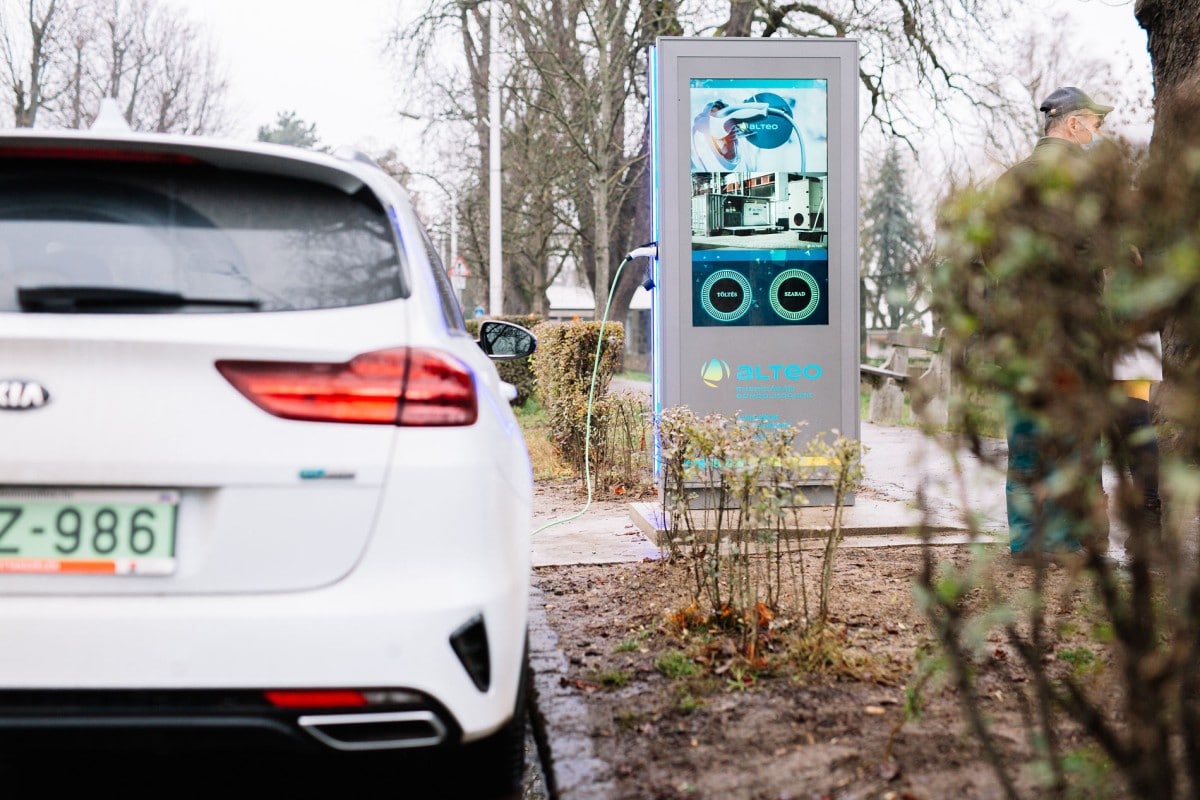 Leányfalu Infocharger
Leányfalui Termálfürdő
We have installed a multimedia charging station – the only one of its kind in the country – next to the Thermal Bath. In addition to the capacity to charge two cars simultaneously with 22 kW, the 55″ display of the charger shows local information and advertisements, also providing information to non-charging customers.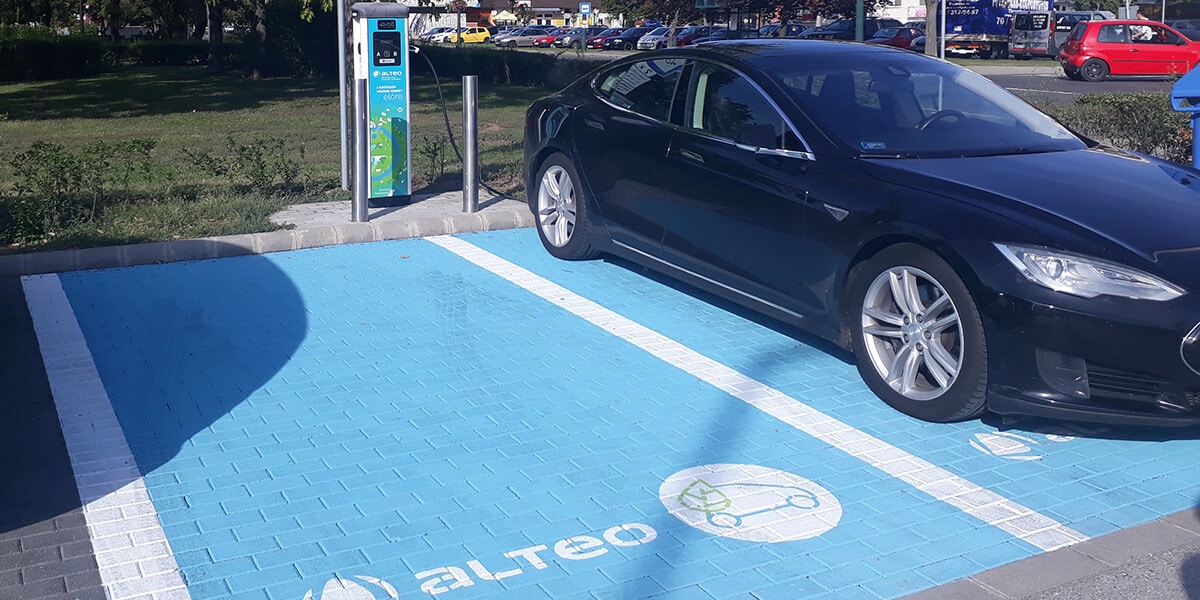 Tiszaújváros
Bethlen Gábor út
Our public charging facility is available to all vehicles in the centre of the city.